Bring an OPC Data Access to MySQL databases using the OPC DA Server for MySQL
Looking for an easy way to interface with your MySQL database? Integration Objects' OPC DA Server for MySQL is the right solution to provide your OPC DA client applications with full access to real-time data collected from MySQL databases.
You can easily deploy open architectures and integrate your MySQL databases to third party systems with the level of connectivity offered by the OPC DA Server for MySQL.
The OPC DA Server for MySQL is a feature component of the OPC Driver for Databases.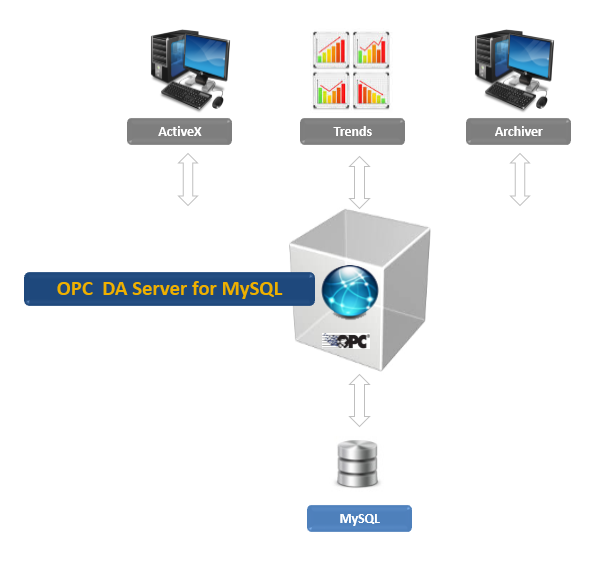 Caractéristiques du produit
Multiple, simultaneous connections to diverse MySQL databases via ADO technology
Sophisticated graphical user interface, simple and easy to use for server/database configuration
Full access to real-time data for any OPC DA compliant client
Support of OPC DA synchronous and asynchronous read and write requests
Automatic reconnection to database servers after network glitches
Import of OPC Tags from CSV files
Export of OPC Tags into CSV files
Windows service capability
Windows Server 2008

Windows Server 2012

Windows Seven

Windows 8

Windows XP SP2

Windows Server 2003 SP1

Windows 10

Windows Server 2016
Compatibilité OPC
OPC Data Access 1.0a
OPC Data Access 2.00
OPC Data Access 2.05a
OPC Data Access 3.00
Ce produit répond-t-il à vos besoins?