OPC HDA for Java programming made easy !
Integration Objects' OPC HDA for Java is an OPC toolkit for programming OPC HDA client applications in Java. In fact, this toolkit implements the standard OPC Historical Data Access specifications.
This OPC HDA toolkit for Java enables you to use Java to develop your OPC HDA client software without dealing with the details of OPC specifications or the COM calls. Your client application will be able to interface with OPC HDA Servers and collect raw and processed historical data. Moreover, you will significantly reduce the time and effort required for OPC HDA client application programming in Java.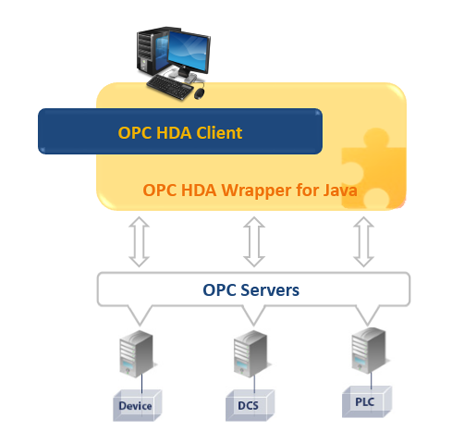 Product Features
Listing of all available local or remote OPC HDA servers within the network
Connection to multiple local and remote OPC HDA servers at the same time
Browsing any OPC HDA server address space
Capabilities for OPC HDA synchronous and asynchronous read requests of:
Efficient communication interface between the customer application and the toolkit to exchange data using callbacks
Sample source codes for Java client's application
Royalty free runtime distribution
Windows 2000 (SP4)

Windows Server 2008

Windows XP

Windows Server 2003

Windows Seven
OPC Compatibility
OPC Historical Data Access 1.00
OPC Historical Data Access 1.10
OPC Historical Data Access 1.20
Does this product meet your needs?