Téléchargez OPC AE Test Client et testez vos serveurs OPC AE!
OPC AE Test Client d'Integration Objects est une application cliente qui supporte les spécifications OPC AE. Il permet le suivi des alarmes et évènements collectés depuis les serveurs OPC AE connectés au réseau.
Avec ce client, vous pouvez définir des paramètres de collecte des alarmes tels que les filtres, les conditions et sous-conditions. Vous pouvez ainsi filtrer les alarmes et évènements à collecter et éviter d'être submergé par des quantités importantes d'informations inutiles.
L'environnement graphique permet aussi à l'utilisateur de naviguer facilement les serveurs OPC AE, de récupérer, afficher et acquitter des alarmes.
Ce client est offert gratuitement pour tester vos serveurs, superviser leurs statuts et vérifier les paramètres de configuration de vos alarmes.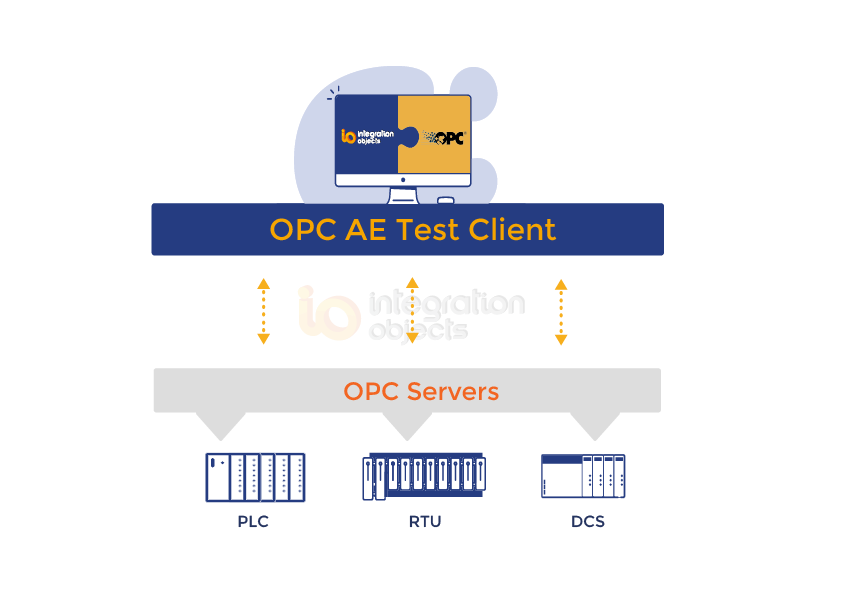 Caractéristiques du produit
Interface utilisateur graphique simple à configurer, raffinée et conviviale
Connexion aux serveurs d'alarmes et d'évènements disponibles localement ou à distance
Exploration des sources d'évènements disponibles sur les serveurs d'alarmes et d'évènements OPC
Filtrage des alarmes et des évènements renvoyés sur la base de critères définis (comme la source et la sévérité)
Suivi graphique en continu des attributs des alarmes
Affichage des informations des serveurs enregistrées sur demande (filtres pris en charge, conditions…)
Supervision des connexions des serveurs OPC AE
Utilisation des informations d'authentification (identifiant, mot de passe) pour protéger une configuration bien déterminée
Windows XP

Windows Seven

Windows Server 2003

Windows Server 2008

Windows 8

Windows Server 2012
Compatibilité OPC
OPC Alarms and Events 1.02
OPC Alarms and Events 1.00
Ce produit répond-t-il à vos besoins?