Download free OPC UA Client and start your OPC UA tests now!
OPC UA Client is a free client tool that supports the main OPC Unified Architecture information models. These models are Data Access, Alarms & Conditions, and Historical Data Access. In fact, it offers the capability to:
Discover local and remote OPC UA servers
Establish secure communication channels
Browse the address space of any OPC UA compliant server
Monitor real-time data and alarms & conditions
Explore and update history data
Moreover, this OPC UA explorer allows you to generate its self-signed Application Instance Certificate in order to provide application level security and secure the connections with OPC UA servers.
View Tutorial Video of OPC UA Test Client & OPC UA Wrapper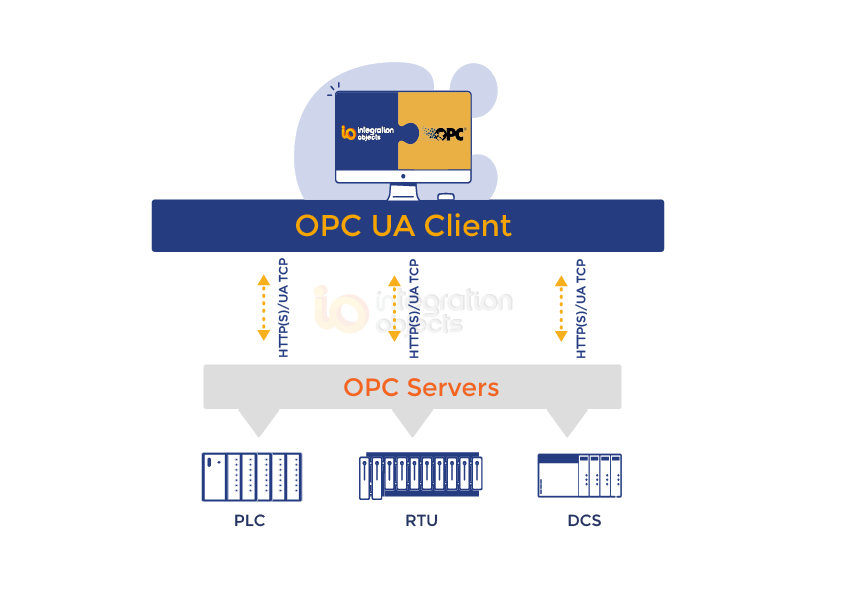 Product Features
Intuitive and modern looking user interface
Discovery of local or remote OPC UA servers available within the network
Connection to one or more OPC UA servers at the same time
Support of UA TCP, HTTP and HTTPS transport protocols
Support of None, Sign and Sign & Encrypt security modes
Support of XML and Binary message encoding
Support of None, Basic128RSA15 and Basic 256 security policies
Support of Anonymous, User Name and Certificate user authentication modes
Read/write requests of values from/to variables
Browsing any OPC UA server address space
Display of attributes and references of nodes
Filtering of specific reference types
Subscriptions to monitor the data changes, alarms and events
Exploring and updating history data
Display of vendor specific event attributes returned by alarm servers
Automatic reconnection
Calling OPC UA methods
Log event display
Windows Seven

Windows 8

Windows 10

Windows Server 2008

Windows Server 2012

Windows Server 2016
OPC Compatibility
OPC Unifed Architecture 1.02
Does this product meet your needs?