Easily simulate data and alarms using the OPC Server Simulators!
OPC Server Simulators are free OPC server test tools. They allow end-users, developers and integrators to conduct tests with any third party OPC client software.
In fact, this plug and play OPC product offers you simulated real-time data, alarms and events messages as well as historical raw and processed data.
In particular, the OPC simulators package includes the advanced OPC simulator, which supports OPC DA and HDA specifications and allows you to:
Configure your own tags and customize the OPC Server address space,
Specify your OPC data set simply by using CSV files.
Consequently, the advanced OPC simulator is very useful for history data playback purposes.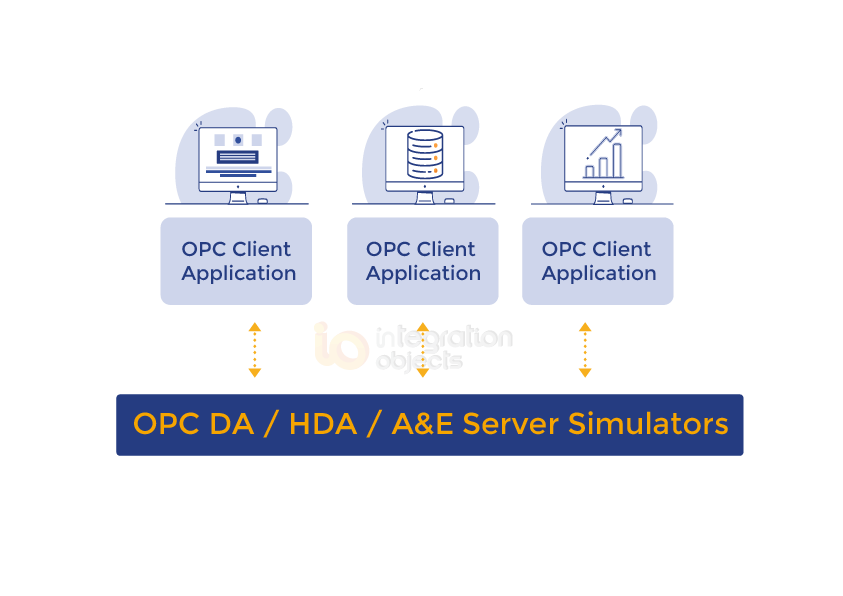 Product Features
Three OPC Server Components: Advanced Simulator, OPC DA HDA Server and OPC A&E Server
OPC DA capabilities :
OPC HDA capabilities:
OPC A&E capabilities:
Log capabilities
48 hours runtime operation
Advanced Simulator Capabilities: The tags and data values to be simulated are easily configurable using CSV files. This tool can be very useful for simulation based on data history playback.
Windows XP

Windows Seven

Windows Server 2003

Windows Server 2008

Windows Server 2012

Windows 10

Windows Server 2016
OPC Compatibility
OPC Alarms and Events 1.02 & 1.10
OPC Historical Data Access 1.1 & 1.2
OPC Data Access 1.0a, 2.0 & 2.05
Does this product meet your needs?