Upgrade to OPCNet Broker version 4.1.1 Today!
We are pleased to announce that OPCNet Broker version 4.1.1 is now available. Upgrade and gain access to OPCNet Broker version 4.1.1 features including:
Cyber security enhancements in the data encryption and user authentication,

Easy management of OPC servers redundancy (active-active),

Expanded configuration settings,

Improved OPC tag security module reinforcing access control down to the tag level and more.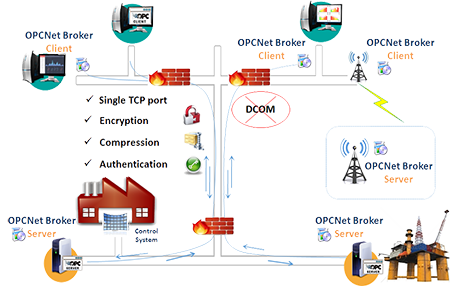 OPC DA Client to OPC UA Server bridge made easy with the latest release of OPC UA Wrapper!
Searching for a solution to set up a bridge between your OPC DA Clients and OPC UA Servers? Integration Objects' OPC UA Wrapper latest release now includes a new OPC UA Proxy feature. The OPC UA Proxy enables classic OPC clients to connect and communicate with OPC Unified Architecture (UA) servers. This new release comes to complete Integration Objects' OPC UA Wrapper offering in OPC UA integration by providing more integration options between new OPC UA products and existing OPC classic infrastructure.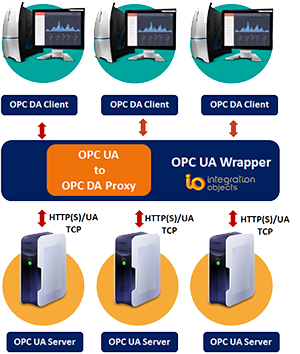 Integration Objects is a world-leading systems integrator and advanced solutions provider for process automation, command and control centers, operational intelligence, industrial internet of things IIoT, cyber security, Big Data Analytics for enterprises, process, power and utilities industries, defense and governmental institutions.