OPC Easy Archiver collects real-time data, historical data and alarms & events messages from multiple OPC DA/HDA/AE Servers and stores them into SQL-like databases (MS SQL, Oracle, MySQL, PostgreSQL, etc.) or into CSV files.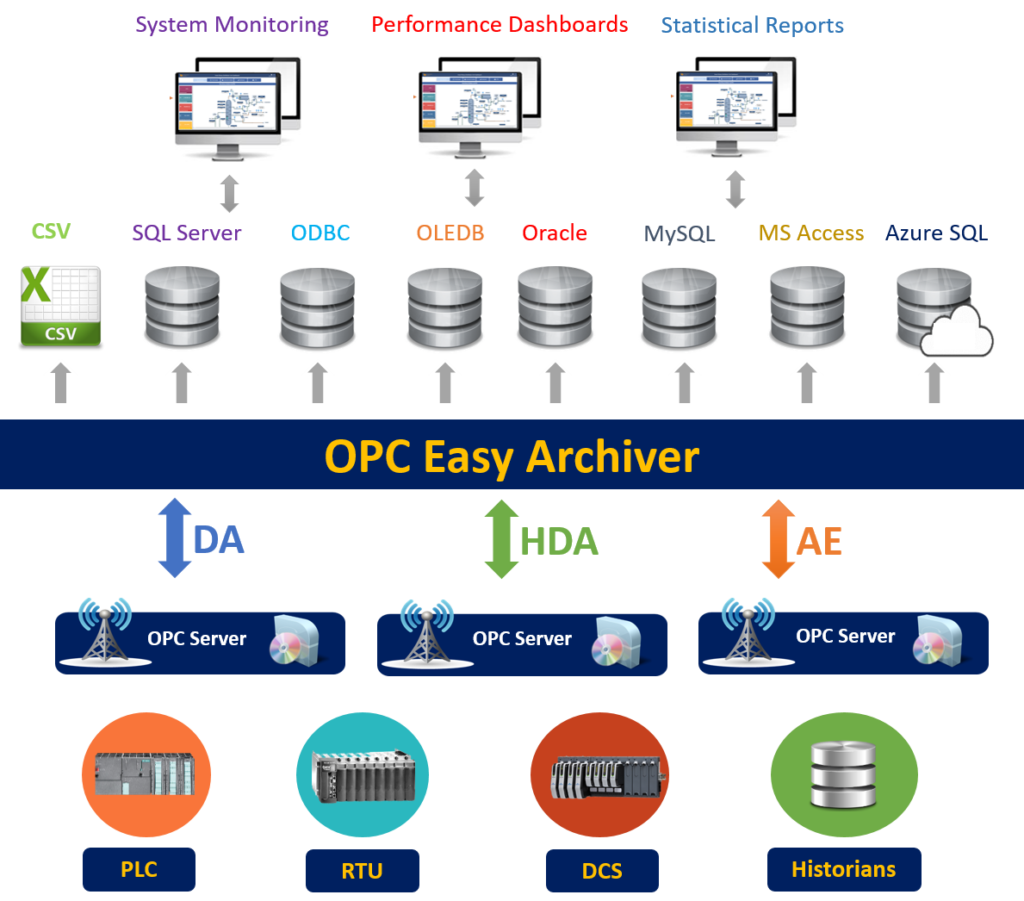 The OPC Easy Archiver gives access to OPC client and archiving features including:
Browsing all local or remote OPC DA, HDA and AE servers available within the network.
Connection to one or more local and remote OPC DA, HDA and AE servers at the same time.
Data historization from OPC DA/HDA/AE servers into SQL-like databases such as MS SQL Server, Oracle, postgreSQL, MySQL,Azure SQL, etc. or into CSV files.
Store and Forward capability allowing OPC data buffering upon communication loss with the databases and data recovery after successful reconnection.
Automatic reconnection to OPC servers and database servers after network glitches.
Data transfer from databases to OPC DA servers.
Rule management functionalities.
Windows service capability.
Watch our demo videos to learn how you can easily configure OPC Easy Archiver to collect OPC data and store them into a MS SQL database as well as transfer data from SQL database to OPC.
>>Watch Demo