Are you looking for secure ways to stream your real-time OPC data to the Cloud? Are you still using OPC Classic and you need to get rid of DCOM issues?

Combine now OPC Client for MQTT with OPCNet Broker (ONB) to establish an end-to-end secure pipeline to transfer real-time data from multiple OPC Servers to MQTT Brokers. The MQTT Brokers can be located on the enterprise network level, on remote sites or on the Cloud.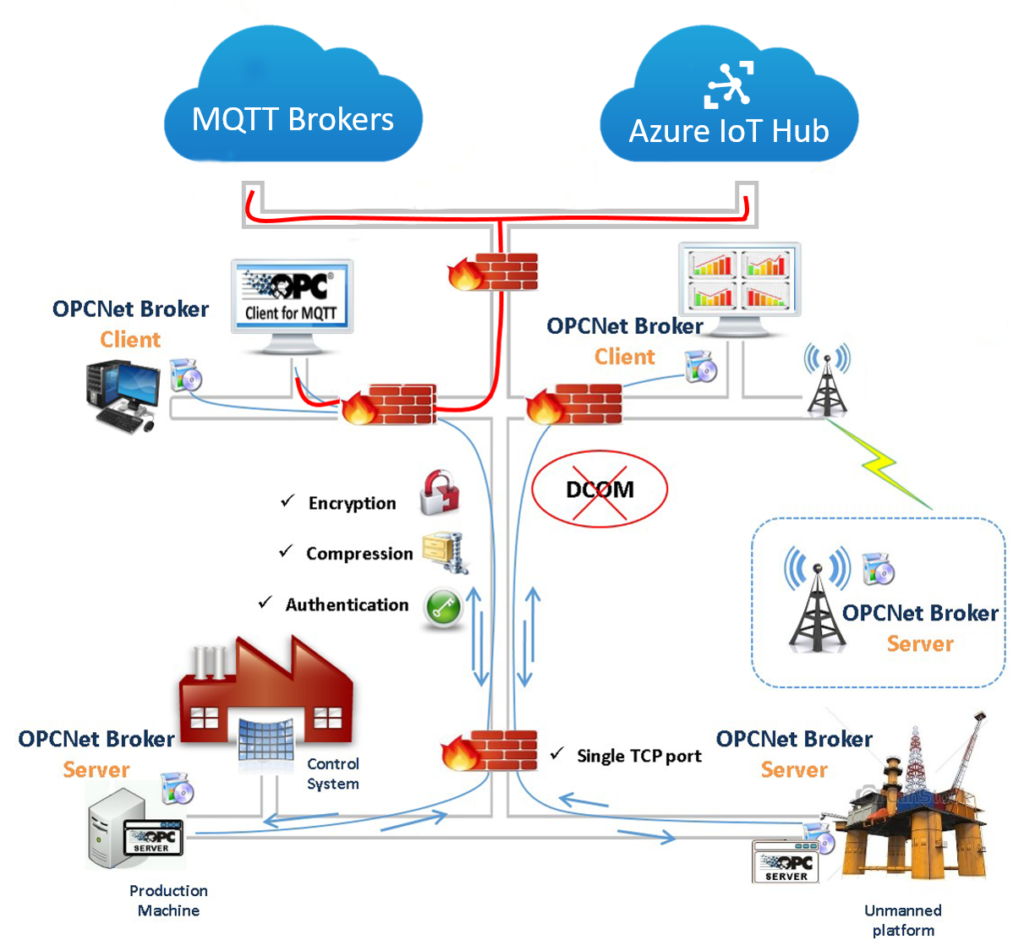 This solution enables users to:
Access real-time data without the usual frustrations involved with DCOM configuration.
Secure the communications with the OPC DA Servers using data encryption and user authentication.
Establish communications with the OPC DA Servers via single and configurable TCP port.
Reinforce security and access rights down to the tag level with ONB Tag Security add-on.
Secure the transfers of OPC DA data to any MQTT Broker accessible through the network.
Support MQTT protocol versions 3.1 and 3.1.1
Ensure data delivery by providing store and forward and automatic reconnection features to handle network glitches
Support of data publishing to Azure IoT Hub via MQTT protocol
Support of DMZ based architectures
Start your free trial now!