OPC Client for Gensym G2 Made Easy !
OPC Client for Gensym G2 enables applications built on top of G2 to access OPC data in real-time. This bridge allows G2 applications to connect to OPC servers and collect data as entries for tracking trends and analysis. Additionally, it provides remote procedure calls (RPCs) for managing and browsing OPC DA servers.
This OPC Client presents OPC items as native G2 objects. Each OPC item is defined by a gsi-opc-item object, which allows G2 to access and reference the data in the same way as other G2 variables.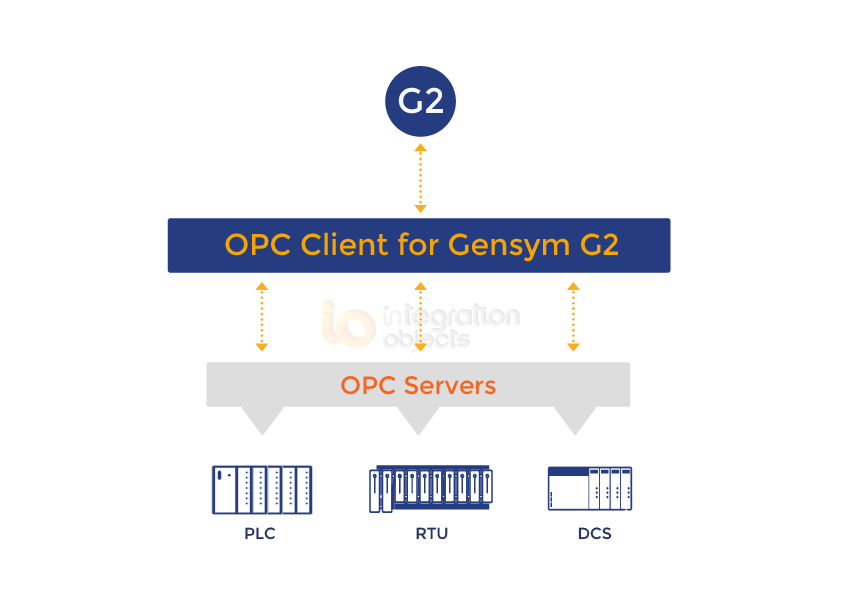 Product Features
Simultaneously connect to one or more, local or remote OPC DA servers.
Simultaneous access to multiple Gensym G2 applications.
Browsing any OPC DA server address space.
Synchronous and asynchronous data read and write requests.
Providing RPC for:
5000 transactions / Second.
Quality Filter Capabilities.
Windows 2000 (SP4)

Windows NT4.0 (SP6a)

Windows XP (SP1 & SP2)

Windows 2003 Server (SP1)
OPC Compatibility
OPC Data Access 1.0a
OPC Data Access 2.00
OPC Data Access 2.05a
OPC Data Access 3.00
Does this product meet your needs?