OPC DA Server for Microsoft SQL Server
Enable SQL to OPC transfer via the OPC DA Server for Microsoft SQL Server!
OPC DA Server for Microsoft SQL Server is a plug and play OPC Server. It enables your OPC DA Clients to communicate with SQL databases.
This OPC DA server reads and updates data from/to the databases via the ADO (Active Data Objects) technology. Consequently, you can easily access and analyze the data stored in your SQL database.
The OPC DA Server for SQL is the bridge that you have been looking for to link your Enterprise databases with your Control systems, such as SCADA, DCS or HMI. In fact, it will allow users to easily and in real-time transfer their SQL data to OPC based systems.
OPC DA Server for Microsoft SQL Server is a feature component of the OPC Driver for Databases.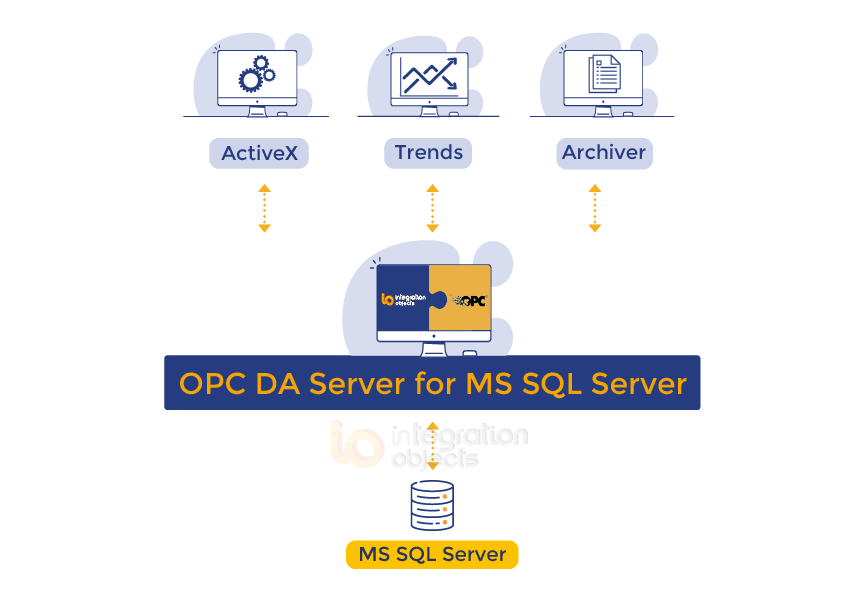 Product Features
Multiple and simultaneous connections to diverse SQL server databases via ADO technology
Easy to use graphical user interface server and database configuration
Full access to real-time data for any OPC DA compliant client
Support of OPC DA synchronous and asynchronous read and write requests
Automatic reconnection to database servers after network glitches
Import of OPC tags from CSV files
Export of OPC tags into CSV files
Windows service capability
Windows Server 2008

Windows Server 2012

Windows Seven

Windows 8

Windows XP SP2

Windows Server 2003 SP1

Windows 10

Windows Server 2016
OPC Compatibility
OPC Data Access 1.00
OPC Data Access 1.10
OPC Data Access 1.20
Does this product meet your needs?