OPC DA Server for Wonderware Historian
Enable OPC for your Historian using OPC DA Server for Wonderware Historians!
OPC DA Server for Wonderware Historian is an OPC Server that communicates with InSQL databases. Thus, it provides OPC clients with real-time access to data collected from InSQL databases. Your OPC clients will be able to read as well as update the Historian's data via a standard OPC DA interface.
With this level of connectivity, you can have your historian's data at your fingertips for reporting and analysis needs.
Moreover, this OPC DA Server is a feature component of the OPC Driver for Databases product.
This OPC Server can communicate with multiple historians simultaneously. It supports Wonderware Historian versions 9, 10, 2012 R2, 2014, 2014 R2, 2014 P01, 2017, 2017 Update 2, 2017 Update 3, 2020 and 2020 R2.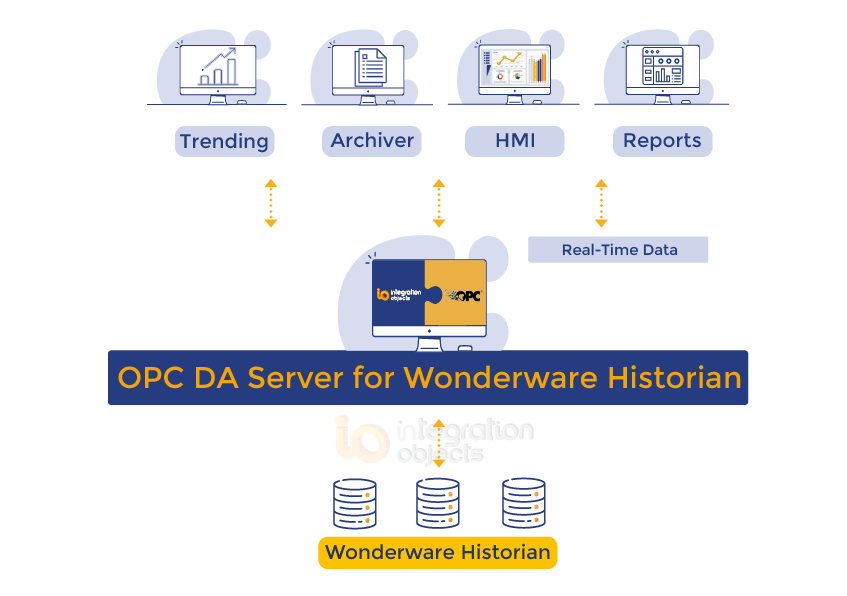 Product Features
Multiple, simultaneous connections to diverse Wonderware InSQL databases via ADO technology
Graphical user interface, simple and easy to use for server/database configuration
Full access to real-time data for any OPC DA compliant client
Support of OPC DA synchronous and asynchronous read and write requests
Automatic reconnection to database servers after network glitches
Import of OPC Tags from CSV files
Export of OPC Tags into CSV files
Windows service capability
Windows Server 2008

Windows Server 2012

Windows Seven

Windows 8

Windows XP SP2

Windows Server 2003 SP1

Windows 10

Windows Server 2016
OPC Compatibility
OPC Data Access 1.0a
OPC Data Access 2.00
OPC Data Access 2.05a
OPC Data Access 3.00
Does this product meet your needs?