KnowledgeNet
KnowledgeNet (KNet) platform is primarily used to empower operations in the chemical, oil and gas, power, and utilities industries in making timely business decisions to increase production uptime, profitability, and safety. KNet supports cloud platforms and offers to end users a cutting edge technology to migrate to Industry 4.0. Users may include operators, shift supervisors, engineers, and plant managers.
KnowledgeNet helps you digitize your plant to future proof your operations and improve your assets performance and reliability.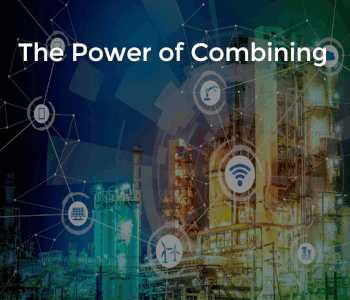 Key Features
Diagnosis and prediction engine based on the automated root cause analysis
Several built-in libraries for rules and workflows configuration
Role-based intuitive dashboards offering drill-down capabilities
Interactive graphical integrated configuration environment
Data and systems integration using industry standards such as OPC, ADO .Net, SOA, Modbus, and WCF
Two object-oriented scripting languages for generic applications and custom development and extensibility
Possibility to reference external .Net library
Key Benefits
At a glance awareness of plant performance
Effective operational insight
Increased plant profitability
Maximized plant uptime and safety
Institutionalized best practices by automating operating procedures
Effective online guidance and significantly reduced problem-to-resolution cycle time
Synchronized and integrated systems, users, processes, and equipment
Modules
KRules

Complex events processing, KPIs management, dynamic targets, calculations, logic, temporal reasoning, and statistics rules

KRCA

Decision support, alarm management, troubleshooting and prediction based on the automated root cause analysis technique, and corrective actions

KWorkflow

Collaboration, automating procedures, transition management (startups and shutdowns), tasks' tracking, synchronization

KMap

Topology reasoning, plant visualization, performance dashboards, objects' connectivity and relations
Interview
Video: Samy Achour, President and Founder of Integration Objects talks about KnowledgeNet at GMIS in Abu-Dhabi.