CCR Expert
CCR Expert – Leverage deep process knowledge to maximize your plant availability and efficiency
CCR Expert
is an advanced decision support solution dedicated for managing abnormal conditions and performance in a Continuous Catalytic Reforming unit. It offers a comprehensive and fully integrated solution that fits with any CCR plant's process licensor or plant's specifications.
The CCR Expert application includes diagnosis models for the critical abnormal conditions that have an impact on safety, products' quality, operating costs, unit's reliability or production yields. Some examples of abnormal conditions are listed below:
Low platformate RON
Reduced catalyst activity
Poor regeneration loop performance
Debutanizer high energy consumption
High platformate RVP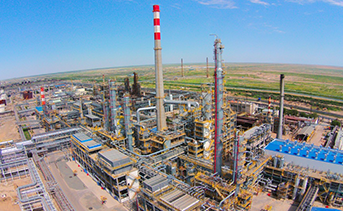 "The main challenge addressed by the CCR Expert application is transforming showers of alarms that are overwhelming operations when the unit is facing troubles into actionable knowledge. This knowledge enables pinpointing the root cause of the issue and providing guidance through corrective actions to resolve the issue efficiently and quickly."
The CCR Expert application provides business value to all the users' hierarchy from the unit operator to the plant manager. Operations team take advantage from timely leading information during critical situations while managers benefit from the statistical reporting dashboards. Managers dashboards are dedicated to provide precious information in terms of statistical KPIs about the unit overall performance translated into intuitive graphics. These dashboards enable managers to quickly assess the unit health and identify opportunities of improvements at a glance.
Key Benefits
Visualize key information in an intuitive way that enables fast and accurate decision making
Help operations make the appropriate corrective action based on real-time knowledge and deep process expertise
Predict and timely detect any suspicious process behavior based on the automated root cause analysis technique and ensure one version of the truth
Share and capitalize operational knowledge across the organization to optimize units' production, reliability, performance, or operating costs
Increase operations reactivity to avoid serious consequences of too late detected abnormal conditions