LNG Plant Expert
LNG Plant Expert – The Path to Reach Operations Performance Heights
LNG Plant Expert solution provides essential insights into LNG plants operations and empowers users to identify areas of process profitability improvement and to make the most effective business decisions.This intelligent solution uses expert key performance indicators to manage plant wide performance, improving safety and asset availability. By diagnosing faults, performance gaps and deficiencies from the instrument level through the equipment, units, and trains, up to the plant wide level, LNG Plant Expert manages abnormal conditions from their detection all the way through to resolution.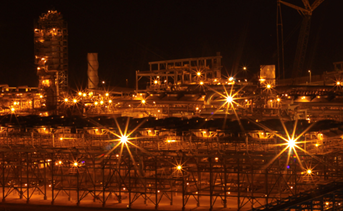 | | |
| --- | --- |
| Top 5 LNG Expert KPIs | Top 5 LNG Expert Complex Events |
| Auto-consumption | Low Plant Thermal Efficiency |
| LNG/LPG Recovery | Energy Over-Consumption |
| LNG Rundown to Tank | High Emissions |
| Gas Shortfall | High Power Consumption |
| Utilization | High Refrigerant losses |
When detecting a performance deviation, LNG Plant Expert automatically triggers the root cause analysis to identify the reasons behind the deficiency. Online procedures and advisory messages are also provided to users in order to help them fix the issues timely.
Key Benefits
Increase operations performance visibility
Significantly reduce the problem to resolution cycle time
Early detect performance gaps, correlate them to abnormal events and identify their root causes
Accurately assess assets performance and plant potential by providing intelligent targeting for continuous performance optimization
Proactively predict problems before they impact operations performance
Automate corrective actions and enforce best practices