Connect your Modbus devices into one single OPC Server for Modbus!
Integration Objects' OPC Server for Modbus provides the possibility to communicate with a wide range of devices supporting the Modbus TCP protocol.
With its intuitive and graphical user interface, OPC Server for Modbus allows you to set up reliable Modbus connections and configure OPC tags. OPC DA client applications such as Historians, HMIs, and SCADA systems can then easily interface with the OPC Server for Modbus and exchange real-time data with multiple devices such as RTUs, DCSs, PLCs and other Modbus devices at the same time.
The OPC Server for Modbus has been successfully compliance tested with the OPC DA standard specification.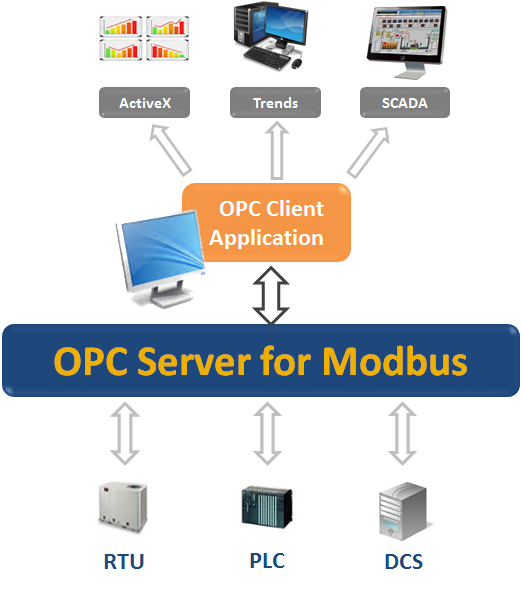 Product Features
Support multiple OPC DA Client connections
Tag configuration per blocks
Support of multiple Modbus TCP devices connections
Automatic reconnection to the configured Modbus TCP devices after network glitches
Zero-based and one-based addressing
Byte and word order swapping
Modicon bit ordering
Windows service capability allowing automatic restart after the restart of the host machine
Traceability of events using log files and viewer
Windows Server 2012

Windows Server 2008

Windows Server 2003 SP2

Windows 8

Windows Seven

Windows XP SP3
OPC Compatibility
OPC Data Access 1.0a
OPC Data Access 2.00
OPC Data Access 2.05a
OPC Data Access 3.0
Does this product meet your needs?
Spotlight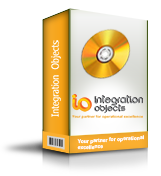 OPC Client for Databases
OPC Historian Made Easy with the OPC Client for Databases!
Looking for a solution to quickly deploy a real-time database?
Integration Objects' OPC Client for Databases allows you to [. . .]
OPC Client archiver solution to quickly deploy a real-time database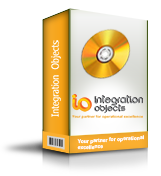 OPC Server for Microsoft SQL
Deploy OPC Server for Microsoft SQL to easily share your data through standard OPC!
Integration Objects' OPC Server for Microsoft SQL is an OPC Server software that provides your OPC [. . .]
Deploy an open architecture for Microsoft SQL database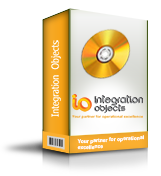 OPC Tunneller DA
Forget DCOM configuration issues with OPC Tunneller DA
Tired of DCOM issues complicating connectivity between your OPC systems? Or looking for an easy to deploy solution to secure your OPC [. . .]
Protecting your assets while maintaining reliability and availability