OPC UA Bridge for secure and reliable OPC tunneling
Standardized and secure communication from the field device to the cloud is considered key for the implementation of Industry 4.0.
Integration Objects' OPC UA Bridge helps you make a smooth transition to the IIoT and Industry 4.0. It ensures seamless integration for OPC UA and OPC Classic architectures. More specifically, it ensures secure and reliable OPC Classic-to-OPC UA bridging and vice-versa.
Moreover, this OPC bridge tunnels through firewalls to connect classic OPC servers and clients. This eliminates DCOM bottlenecks and vulnerabilities, and enables networked OPC systems to access real-time data' historical data, alarms and events without the usual frustrations involved with DCOM configuration.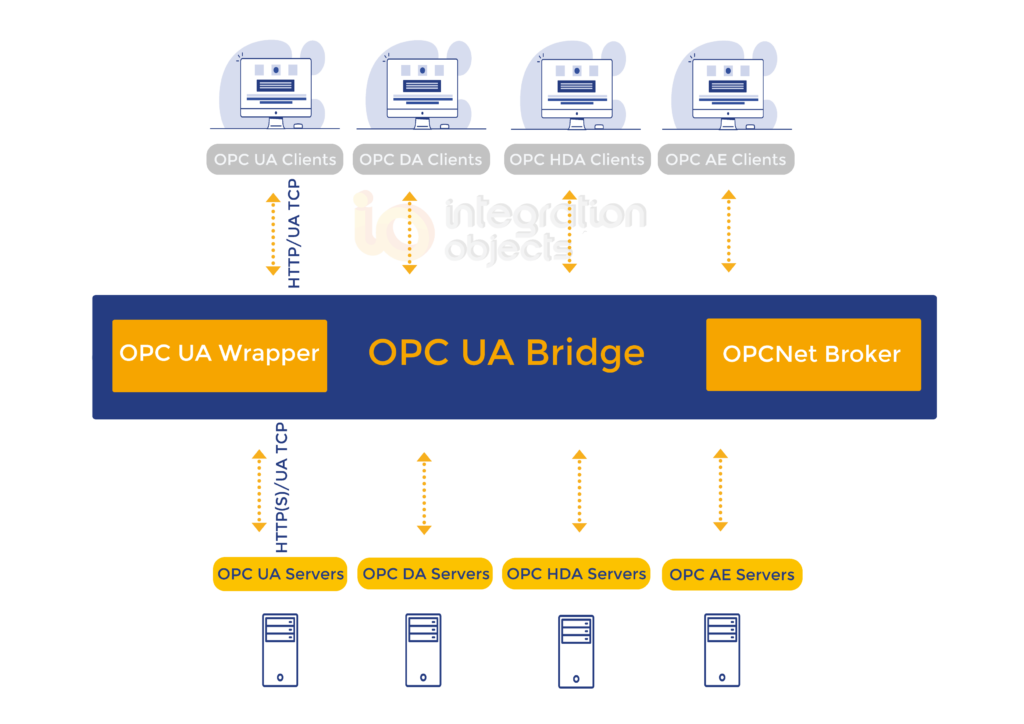 Product Features
Connect to local and remote OPC Classic servers
Connect to local and remote OPC UA servers
Read and write OPC item values
Read historical data
Read and acknowledge alarms and events
Manage security, authentication settings and certificates
Support of UA TCP and HTTP transport protocols
Support of HTTPS transport protocol for the proxy feature
Transmit data in a secure mode using data encryption, user authentication and a single TCP port
Configure your communication schema with less complexity and the TCP port number used for your communications
Track client/server communications and limit the number of opened ports within your firewalls to a single TCP port and so minimize security holes
Connect OPC components from different domains
Define access privilege policies for OPC servers and down to the OPC tags level using Tag Security add-on
Define a white list for trusted OPC client applications
Manage OPC servers' redundancy
Does this product meet your needs?