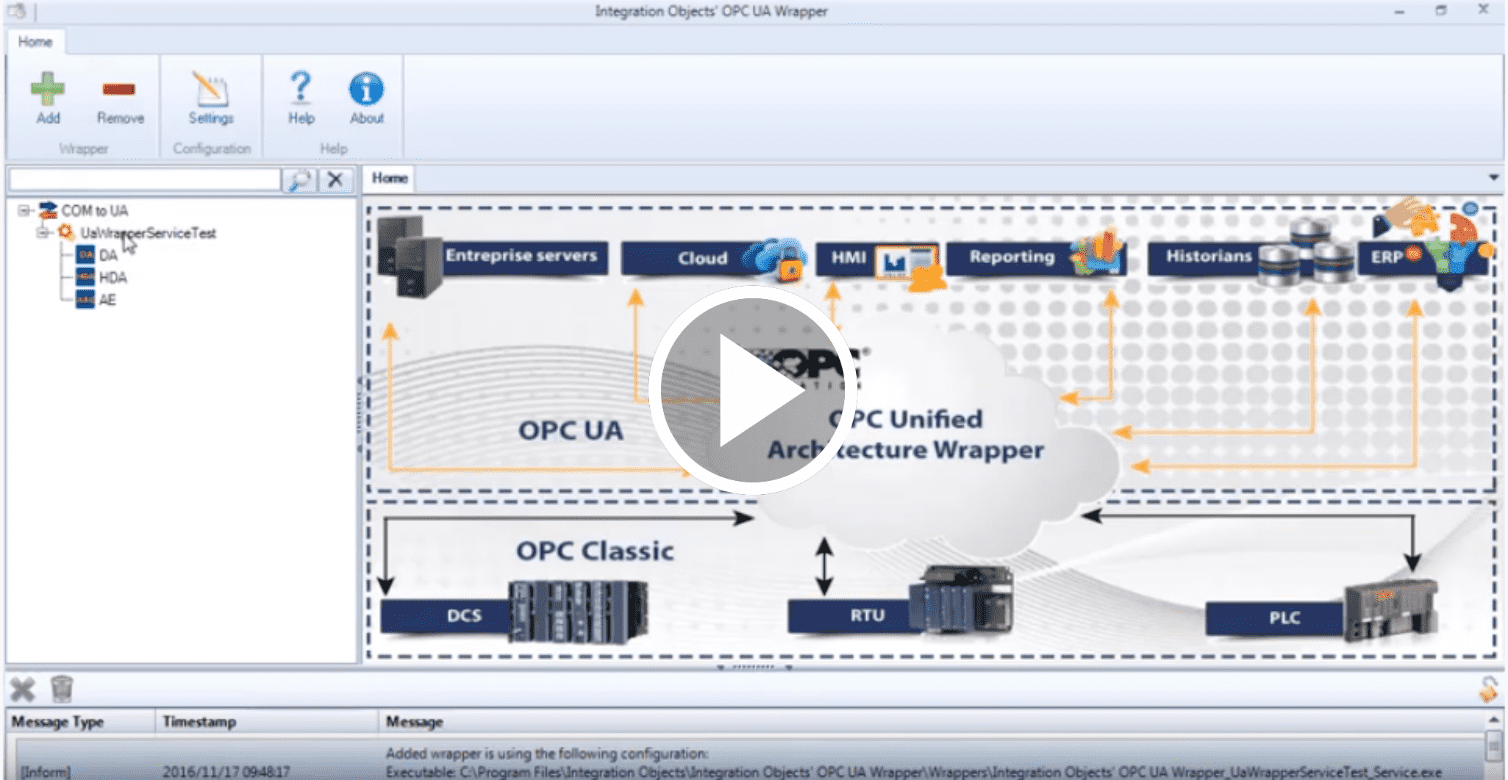 Duration: 09:16
This video introduces Integration Objects' OPC UA Wrapper and demonstrates how to configure OPC COM to UA Wrapper.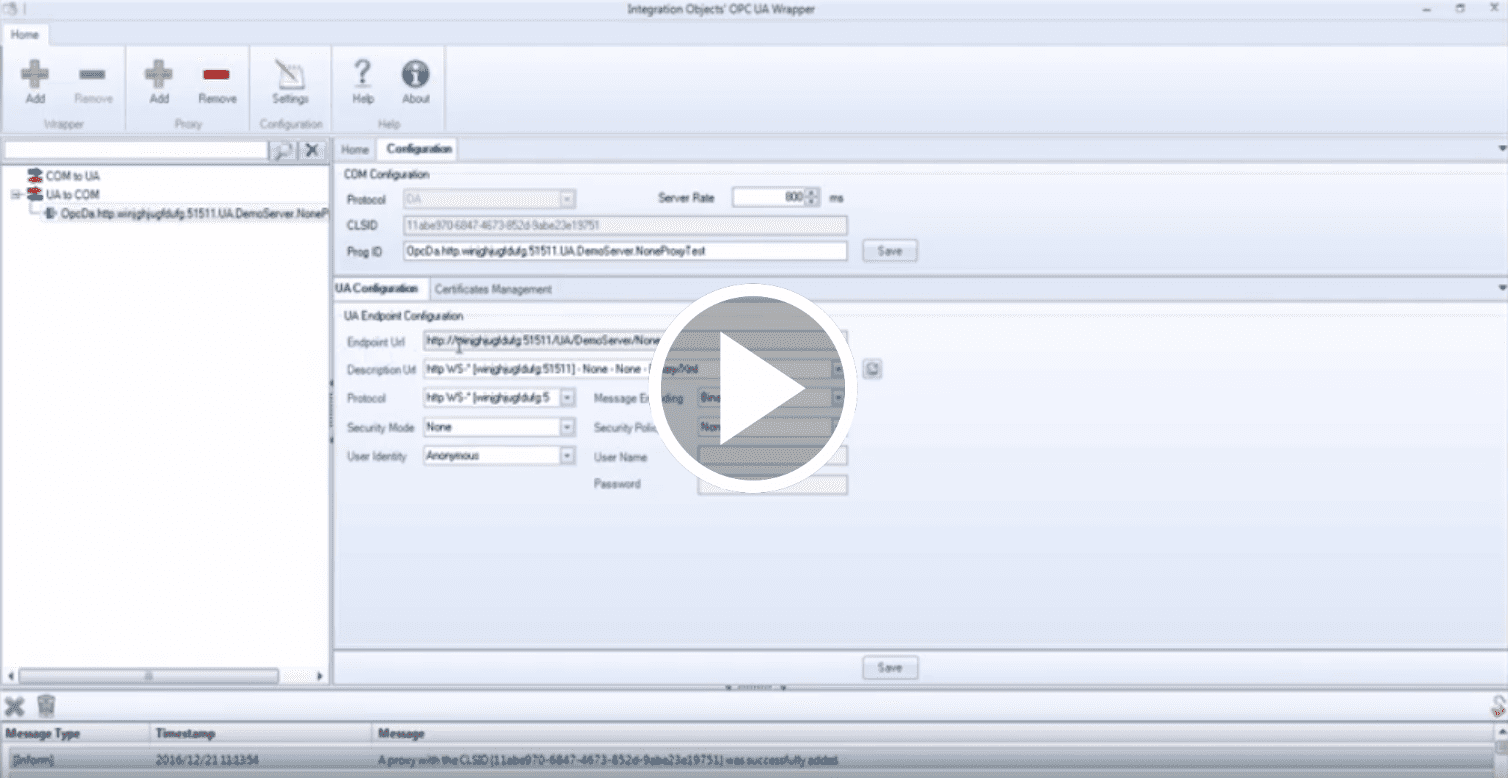 Duration: 06:58
Check out our OPC UA Proxy video tutorial and learn how you can quickly set up a bridge between OPC DA Clients and OPC UA Servers.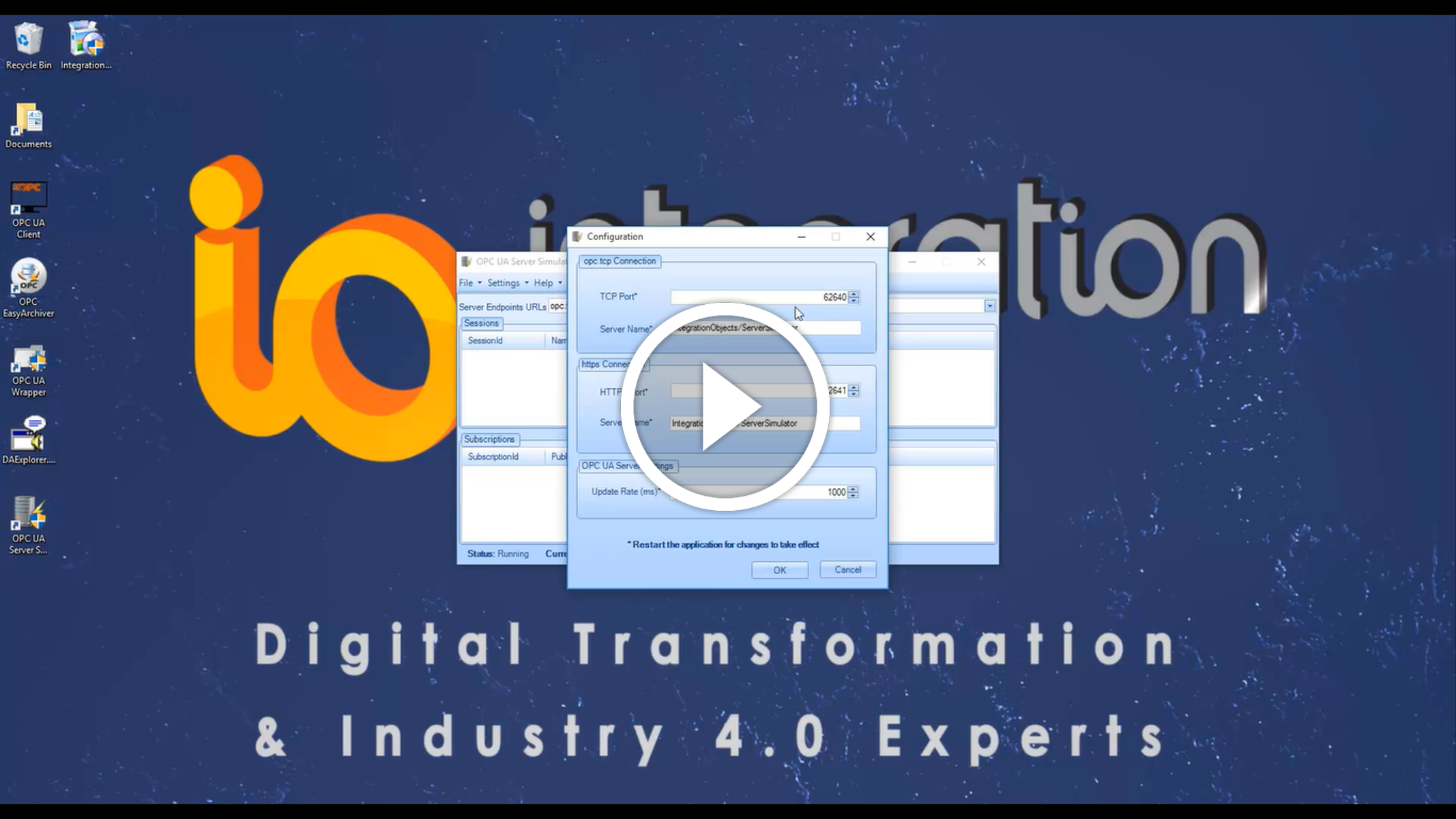 Duration: 09:03
This video tutorial provides a step-by-step procedure on how to install the OPC UA Server Simulator, then how easily configure the data simulation via CSV files.