Do you need to collect OPC UA Alarms & Conditions data coming in from different OPC UA Servers?
You can easily combine OPC Easy Archiver with OPC UA Proxy to collect alarms & events messages from multiple OPC UA Servers in real-time and store them into standard databases (MS SQL, Oracle, MySQL, ODBC, etc.) or CSV files.
Users can also deploy this solution to transfer OPC UA data to the cloud using Azure SQL database.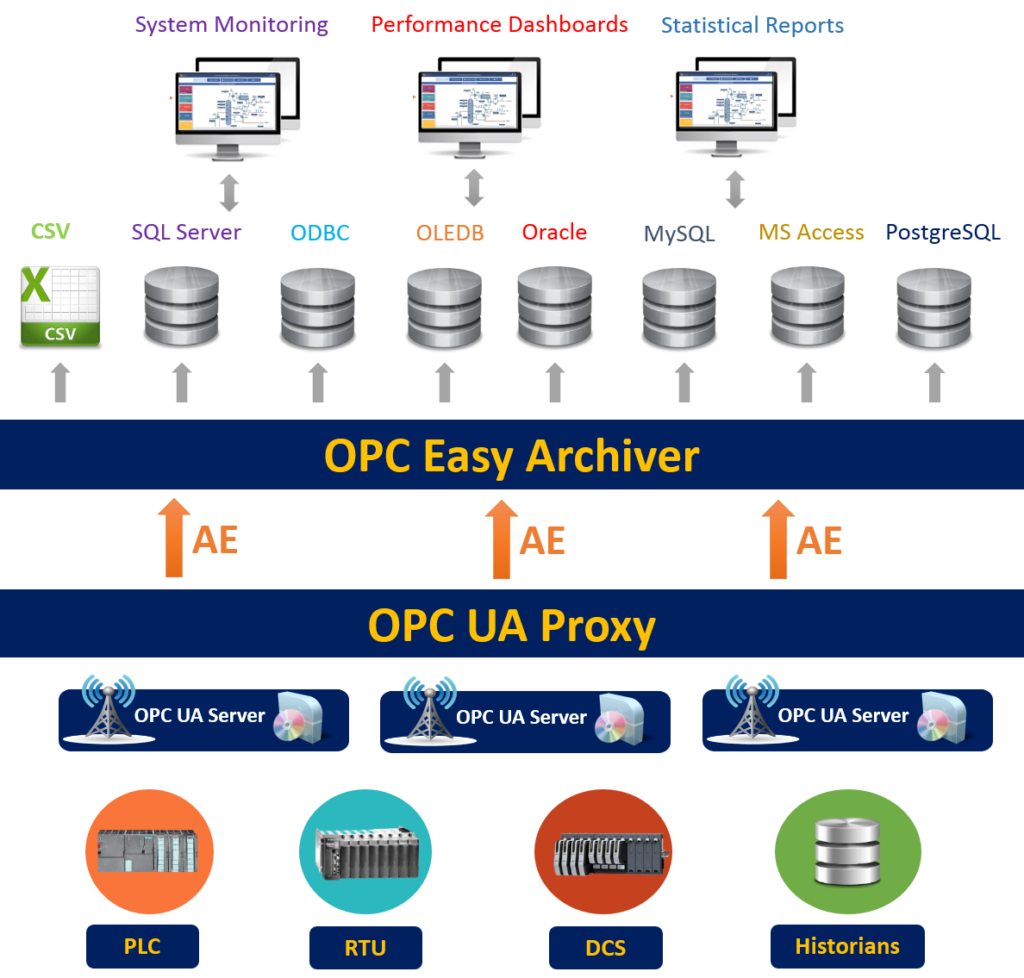 Start your free trial now!