The demo video provides an overview of Integration Objects' OPC Easy Archiver, and demonstrates the steps to collect OPC DA data then store them into a MS SQL database. Throughout, you'll learn:
How to add a connection to an OPC DA Server
How to add a new Archiver and select the database type
Configure the archiver to store OPC data
Watch full video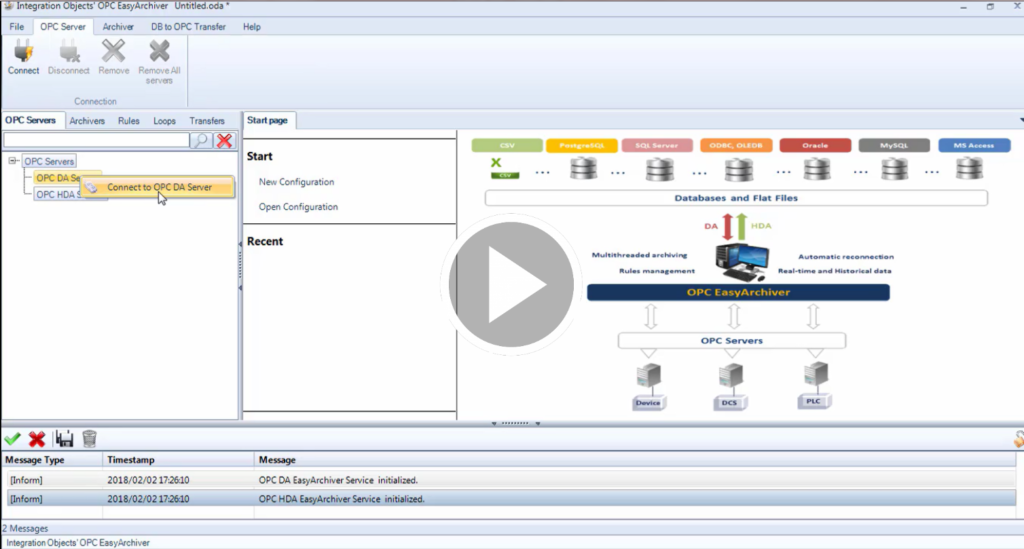 Integration Objects' OPC Easy Archiver collects real-time and historical data as well as OPC alarms and events from multiple OPC DA/HDA/AE Servers. Then, it stores them into standard databases. It supports Microsoft SQL Server, Azure SQL, Oracle, IBM DB2, MySQL, Microsoft Access, PostgreSQL and CSV files. You can also use it to connect to databases via OLEDB and ODBC drivers.
For more information >https://integrationobjects.com/opc-products/opc-data-archiving/opc-easy-archiver/