Are you looking to get rid of DCOM for your alarms collection and archives?
Combine OPC AE Archiver with OPCNet Broker to ensure a secure alarms and events messages transfer from multiple OPC AE servers into standard databases (MS SQL, Oracle, MySQL, ODBC, etc.) or CSV files.
Users can also deploy OPC AE Archiver on premises and transfer OPC alarms and events data to the cloud by logging them to SQL Azure while protecting their process control network.
This solution empowers users to:
Access alarms and events data without the usual frustrations involved with DCOM configuration.
Secure the communications with the OPC AE servers using data encryption and user authentication.
Secure the transfers of OPC alarms and events data to any standard database or CSV files.
Ensure data delivery by providing store and forward and automatic reconnection features to handle network disconnections.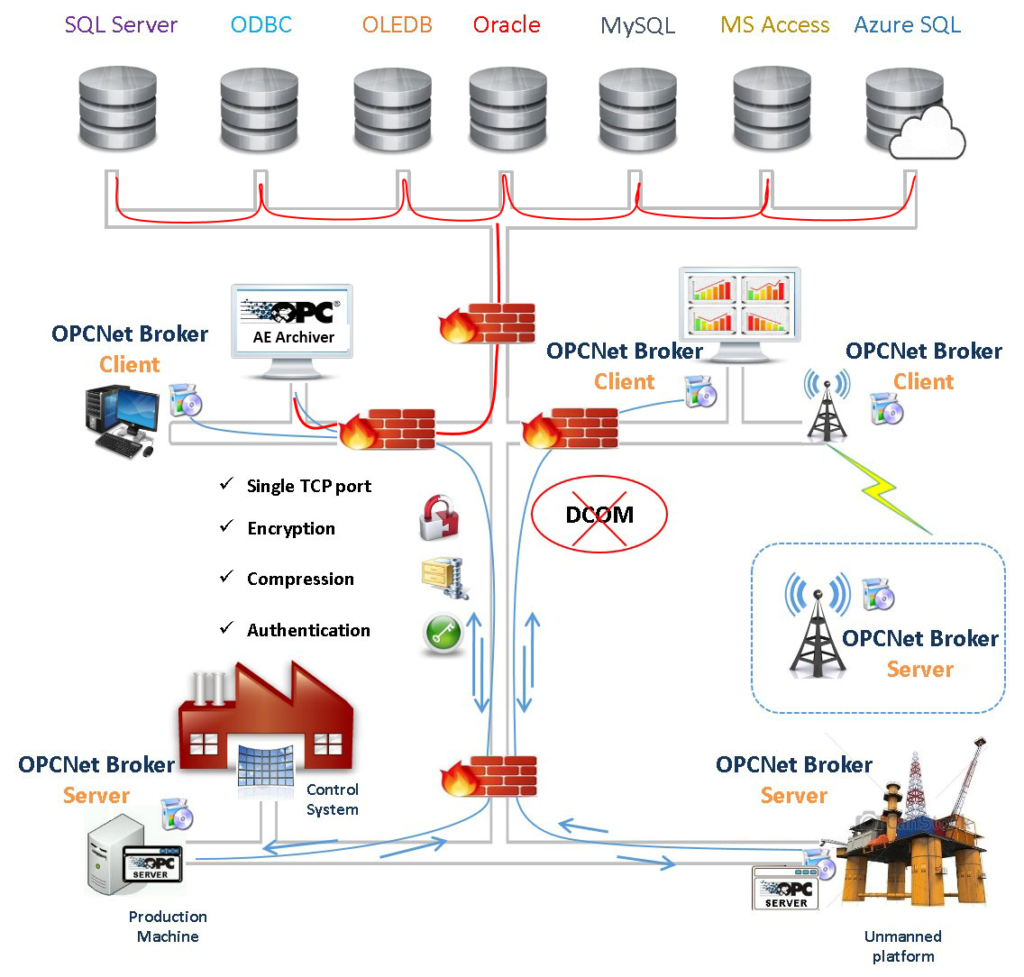 For more information about OPC AE Archiver: https://integrationobjects.com/opc-products/opc-data-archiving/opc-ae-archiver/
For more information about OPCNet Broker: https://integrationobjects.com/opc-products/opc-tunneling/opcnet-broker-da-hda-ae/