Combine OPC Easy Archiver with OPC Server for SNMP to collect data from your SNMP enabled devices and store them into standard databases (MS SQL, Oracle, MySQL, ODBC, etc.) or CSV files. Moreover, you can deploy OPC Easy Archiver on premises and transfer the collected data to the cloud by logging them to Azure SQL.
The archived data can be used afterward for trend analysis, a sequence of events, calculations, and reporting.*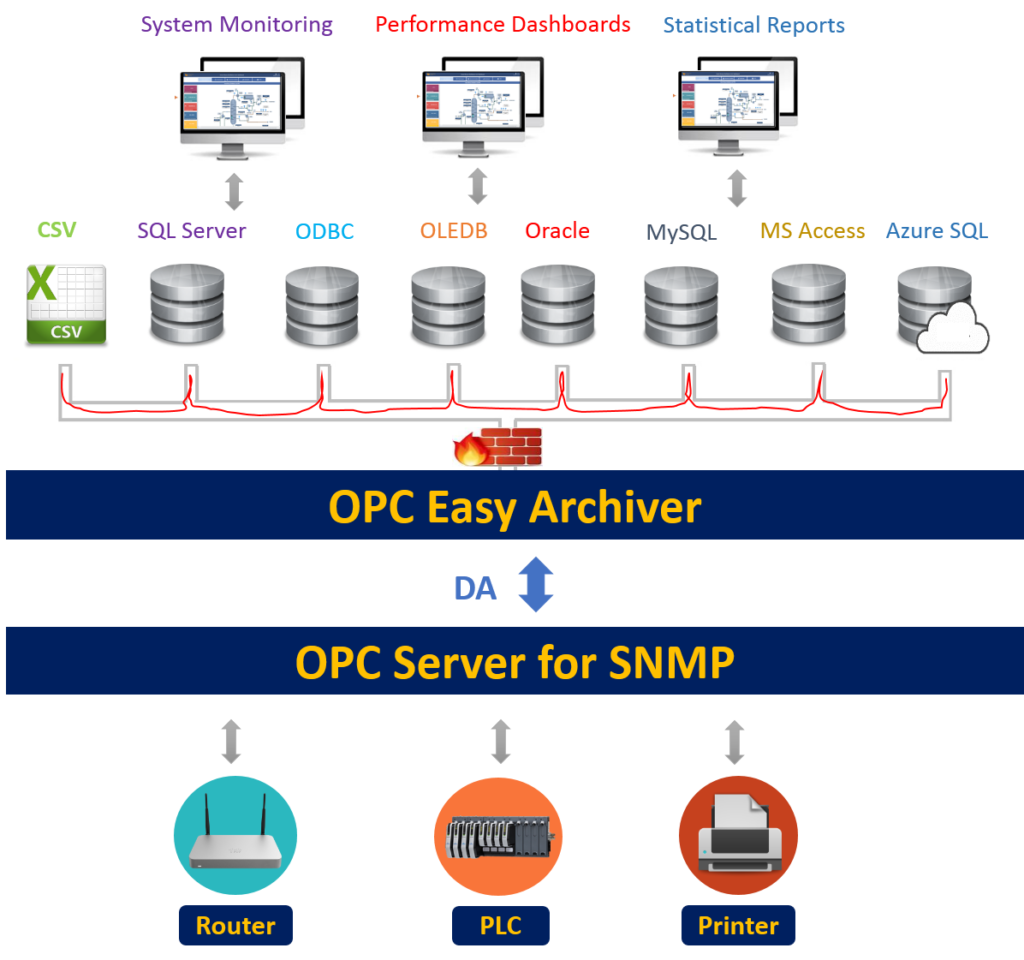 This solution enables users to:
Monitor the availability, status, performance, traffic and other parameters from SNMP enabled devices such as workstations, servers, switches, Uninterrupted Power Supply systems (UPS), PLC, routers, etc.
Transfer data to SQL databases or CSV files. Supported databases include: Microsoft SQL Server, Azure SQL, Oracle, IBM DB2, MySQL, Microsoft Access and PostgreSQL.
Support multiple SNMP enabled devices connections.
Ensure data delivery by providing store and forward and automatic reconnection features to handle network disconnections.
Start your free trial now!
For more information about OPC Easy Archiver: https://integrationobjects.com/opc-products/opc-data-archiving/opc-easy-archiver/
For more information about OPC Server for SNMP: https://integrationobjects.com/opc-products/opc-server/opc-server-for-snmp/
* Contact us and learn more about our services and how we can assist you with your dashboards and reporting requirements: sales@integrationobjects.com