Simulate real-time and historical data using OPC UA Server Simulator!
Integration Objects' OPC UA Server Simulator allows end-users, developers and integrators to test and troubleshoot OPC UA Client applications and connections.
Moreover, the data simulation for this OPC UA Server tool is easily configurable via CSV files. Users can specify their variables, data types, data values as well as access rights, thereby helping reproduce several test cases and simulate production data.
Watch the demo video below as it provides a step-by-step procedure on how to install and configure OPC UA Server Simulator: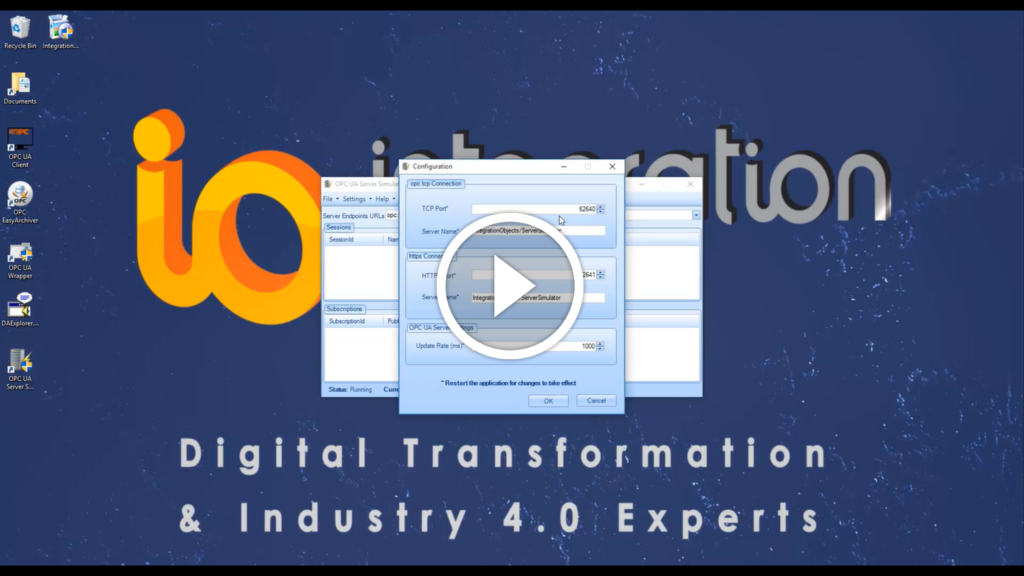 OPC UA Server Simulator: Features
OPC UA Server Simulator supports the following features:
Support of multiple connections with OPC UA Clients
Real-time data simulation for user-defined set of tags with different access rights
Historical raw data simulation for user-defined set of tags
Support of OPC UA clients requests to monitor real-time data and explore history data
Log event traceability
Support of UA TCP and HTTPS transport protocols
Support of XML and Binary message encoding
48 hours runtime period

*
*Need to run OPC UA data simulation without the 48 hour runtime limit? Check our OPC UA Server Simulator – Full Edition >>