OPC UA Wrapper is a plug and play software that ensures secure and reliable interoperability between OPC and OPC UA while integrating multiple systems.. This OPC UA software includes 2 components:
OPC UA Wrapper that acts as a bridge between OPC Classic servers and OPC UA clients. It maps the address space of classic OPC servers to the address space of an OPC UA server.
OPC UA Proxy that acts as a bridge between OPC UA servers and any OPC client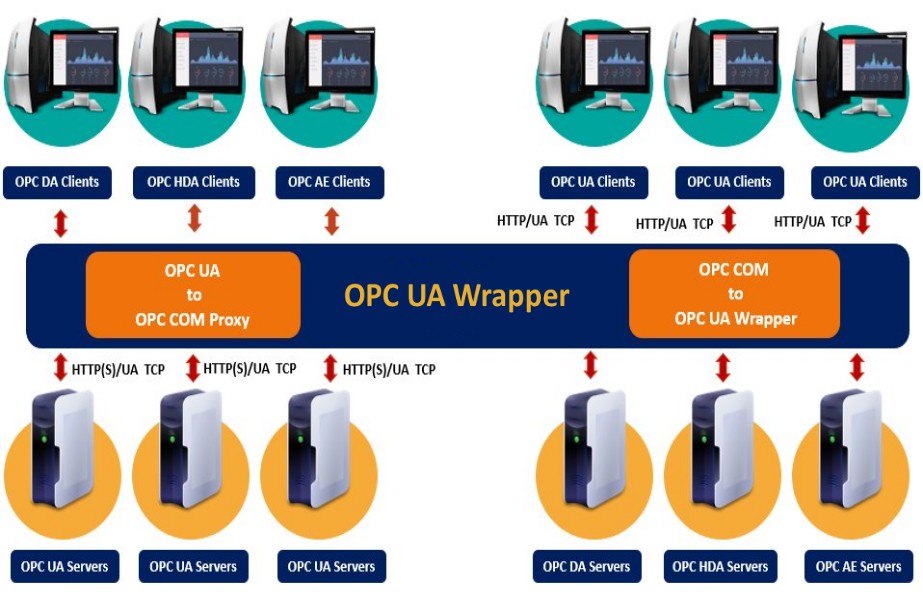 This OPC UA tunnelling solution has the capability to:
Connect OPC UA clients to any OPC Classic Servers.
Connect OPC Classic clients to any OPC UA servers.
Read and write OPC item values, read historical data, read and acknowledge alarms and events.
Manage security, authentication settings and certificates.
Support of UA TCP and HTTP transport protocols.
Support of HTTPS transport protocol for the proxy feature.
See how to easily set up this OPC UA solution.
For more information >https://integrationobjects.com/opc-products/opc-unified-architecture/opc-ua-wrapper/